David Muchiri Mwangi is no stranger to the world of car repair and parts retailing. With 20 years in the business, this Ruiru-based entrepreneur has seen many transformations in his field. But one change that stands out for David is the leap he took with Kwara – a mobile banking platform catered specifically to the needs of SACCO members.
Background
For David, car repairs weren't just a job but a passion. From his early days in Othaya Town to working in Nairobi, and finally establishing his business in Ruiru, he's remained dedicated to his craft. "I started off buying electrical parts," he shares. "As the business grew, I expanded into mechanicals."
Today, David not only manages his own store but also oversees another managed by his wife. The pair have three children, and the family's hard work is evident in their expanding enterprise.
Enter Kwara
Despite his business success, one challenge persistently troubled David: banking. Like many Kenyans, David relies on SACCOs – Savings and Credit Cooperative Societies. These member-owned institutions cater to groups with common backgrounds or interests.
David's SACCO of choice, Nyeri South SACCO, introduced him to Kwara in 2018. "Before the app came, I would put money in somebody else's account and then wait for them to make the deposit. Sometimes they would be late making the payment and the SACCO would charge me a fine for a late payment," he recalls. But Kwara's solution was transformative.
I started using the Kwara app as soon as the SACCO introduced it. Now I can make deposits into my savings, payments against my loan anytime, and know my balances immediately.

David, Nyeri South Sacco Member
For David, this isn't just convenience but empowerment. He doesn't have to rely on others anymore. Late payment fines are now a thing of the past.
Kwara's Edge
Kwara's bespoke solution for SACCOs like Nyeri South is a game changer. Members can not only check balances and apply for loans but also purchase Airtime and download statements seamlessly.
"It is a huge benefit being a member of Nyeri South because other SACCOs do not have the Kwara app." David beams. "Though Kwara does plan to expand, which is good news for many."
The Future with Kwara
David's dreams are big: "I envision a larger auto parts store." And with partners like Nyeri South SACCO and Kwara, he feels these dreams are within reach.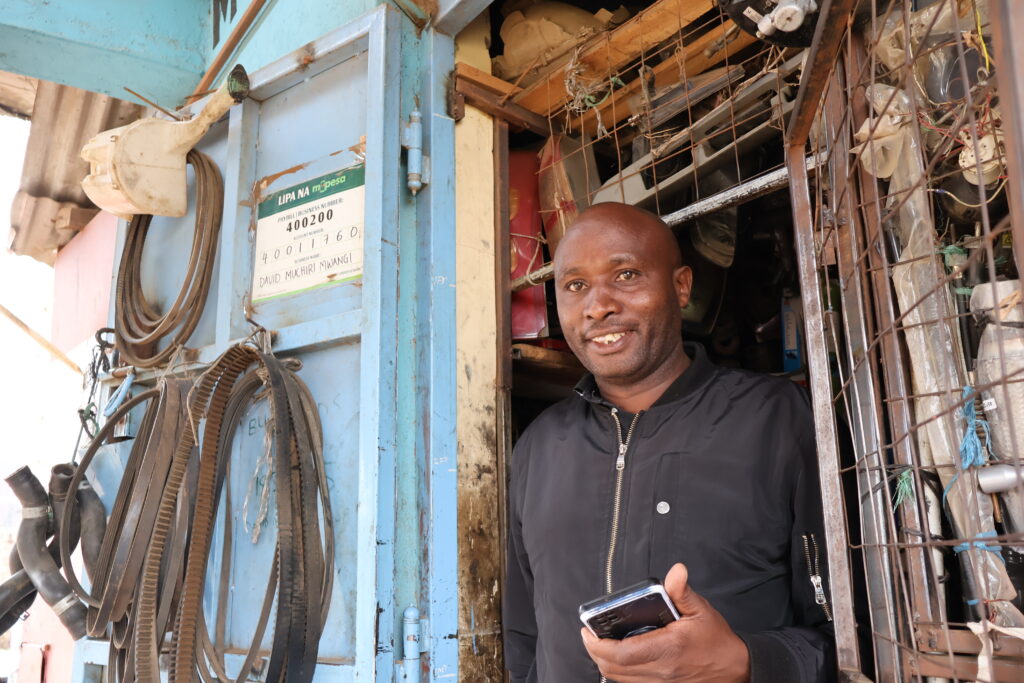 Story gathered by Bob Price from Finca Ventures on June 17, 2023.