Overview
Industry: Financial Services, Community Development
Growth: Grew from 0 to 206 in seven months
Mission: To offer a digital-first, paperless financial services platform targeting youth communities
Unique Approach: Targeting young members through an e-commerce platform, vocational offerings, and digital inclusivity
The Challenge: Addressing the Unique Needs of Young Members
Starting a SACCO that aims to serve the youth comes with a unique set of challenges, including lack of credit history, inconsistent income, and limited documentation. In addition, Ken Auma wanted to ensure that Yafnet SACCO was paperless from day one, thus bypassing the traditional documentation and bureaucratic hurdles that often deter the younger generation. Ken shares "Our drive to start the SACCO was to help youth save and get affordable loans. In the current economy, the interest rates at banks will surely go up. Yafnet SACCO is an outcome of how best we can cushion our young people so that they are able to get loans that are affordable."
The Solution: A Fully Digital SACCO
To achieve his vision, Yafnet partnered with Kwara, a software solution provider specializing in SACCOs, right from the beginning. They launched with a robust digital platform that allowed members to handle all their financial needs online. As Ken says: "We didn't want to start without Kwara. We wanted to start paperless."
Results
Rapid Membership Growth
Starting with zero members and a strategic partnership with Kwara, Yafnet achieved remarkable growth in just seven months, expanding to 206 members. Their digitally native, youth-focused strategy clearly resonated with the community. This is powered by the following unique offerings:
Digital-first: Yafnet vowed to be paperless, making it possible with Kwara to register digitally as a member, and access all SACCO services via smartphone or feature phone.
Low barrier to entry: Youth mention they don't have the capital or the money to continue putting on monthly. But Yafnet tells them that as digital SACCO they can put in a minimum amount to save, even 50 KES. It is up to them to keep saving, and it has been made easy to access small loans early. They've even started two accounts for people under 18.
E-commerce platform: Yafnet also created an e-commerce platform so they can sell member products on their behalf. This in turn will bring in money to save at the SACCO. They directly help their members create a market for their small businesses so they have money to save, even at a young age.
This digital approach has made Yafnet SACCO win the 'Digitally Fit' award, given out by Pulse City. Yafnet got the gold prize, only second after the platinum prize, which was won by the first daughter of Kenya, Charlene Ruto.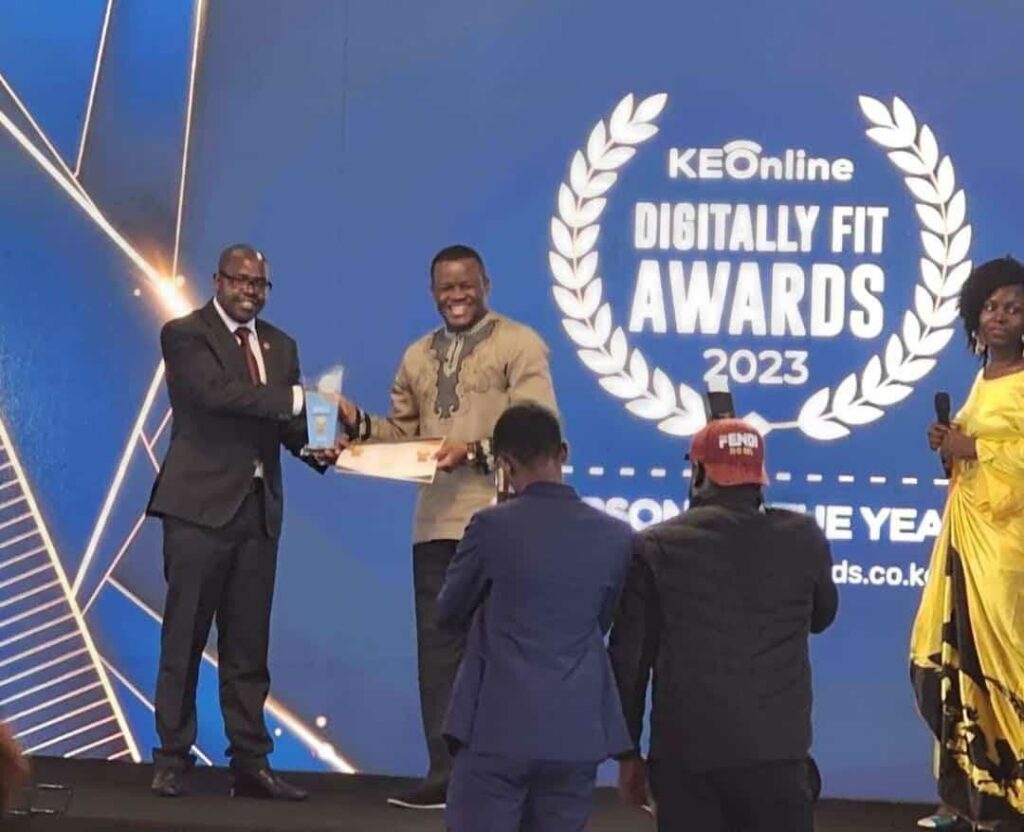 Demystifying SACCOs for Young People
Ken Auma shares "We are trying to demystify what a SACCO is to a young person and show them that it's not just for elderly who are in retirement". Part of this is done through community participation. For example, the chair position in the initial elections is taken by a youth member, ensuring that the SACCO is community-driven. This has helped gain trust and attract more young members.
Future Plans
Yafnet has ambitious plans to expand its membership to 500 by December 2023 and plans to further engage with Kwara for new feature sets that can help accelerate their growth and better serve their community.
Yafnet SACCO, through its partnership with Kwara, has carved out a unique niche in community banking. With its digital-first approach, tailored services, and a focus on youth empowerment, Yafnet is not just a SACCO; it's a movement that is creating financial health for young people.