Hey there, SACCO enthusiasts!
We've been on an incredible journey together, revolutionizing how you experience Savings and Credit Cooperative Organizations (SACCOs) with the trusted Kwara Connect. But hold onto your hats because we're about to take a monumental leap forward that's all about YOU!
Imagine managing all your SACCO needs with a tap here and a swipe there, right from your pocket. Well, it's no longer just a dream—we're making it a reality. Get ready for a rollercoaster ride of awe-inspiring features with the new and improved Kwara app!
✨ What's Buzzing? Exclusive Sneak Peek!
1. Chat Your Way to the Perfect SACCO with "Kate"
Meet Kate, your friendly SACCO guide! Just like chatting with a buddy, Kate will ask you a few simple questions—your interests, income, age—and voilà! You'll get personalized SACCO recommendations that tick all your boxes. Dive into each SACCO's profile, explore what they offer, and join the one (or two, or more—we don't judge!) that feels like home. 🏠✨
2. One App, Multiple SACCO Memberships.
Why settle for one when you can have more? That's right! With Kwara, you can juggle multiple SACCO memberships like a pro. Switch between accounts, manage transactions, and stay updated without breaking a sweat. Because in the world of SACCOs, more is merrier! 🌍🤹‍♂️
3. Speak Your Language
Kwara is going global, but feeling local! Whether you're a Swahili speaker or prefer English, we've got you covered. Our new language support feature breaks all barriers, ensuring no member feels left out. Karibu, Welcome—it's all the same to us! 🌐🗣️
4. Security Like Never Before
Privacy isn't just a comfort; it's a promise. From biometric logins to customizable PINs, our security is top-notch, ensuring you a worry-free experience. At Kwara, we're not just meeting industry standards in safety; we're setting them! 🔒⭐
5. Rewarding Your Loyalty
Who doesn't love rewards? With our innovative medal system, get ready to be showered with accolades for saving more, sharing more—simply for being more you! Let's make financial growth fun and rewarding, shall we? 🏅🎉
6. Share the Kwara Love
Ready to be the coolest kid on the block? Share your unique referral code or QR across your favorite social networks and invite friends to the Kwara family! With perks for every successful referral, it's a win-win all around! 📲💚
🔥 Are You Ready to Be a Trendsetter?
We're on the brink of launching something phenomenal, and we want YOU to be a part of this game-changing moment! If you're as excited as we are (and we know you are!), here's your golden ticket to jump on the bandwagon before anyone else!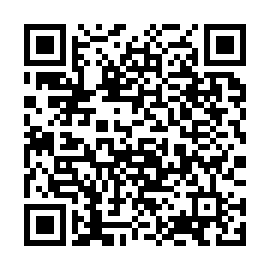 To join our exclusive waitlist, this link 🔗 or scan the QR code above. Get early access perks, be the first to test new features, and help us shape the future of SACCOs. Let's make some noise, let's shake the digital finance world. The future of managing SACCOs is in your hands—literally! Are you in? 🚀🌟
Michelle Itindi, Product Owner at Kwara