Introduction
In this interview, we dive into the fascinating journey of Salome Njoki, the Sales Manager at Kwara. Salome shares her insights into her unique path at Kwara, which has been marked by dynamic roles, unwavering passion, and a deep appreciation for the people who make Kwara an exceptional workplace. From her initial chance encounter with Kwara to her aspirations for the future, Salome's story is a testament to the dynamic nature of Kwara and its commitment to growth, learning, and, most importantly, its people.
Start of the interview
David: Could you introduce yourself briefly?
Salome: My name is Salome Njoki, the first and current Sales Manager at Kwara. I am a happy mum to an almost six-year-old. Those are two things that I am proud of and significantly define who I am as a person.
David: Why did you join Kwara and what has your journey been like?
Salome: I joined Kwara by chance, driven by my desire for a dynamic work environment. I knew I thrived in settings where things constantly changed. When a friend shared a link to Kwara, I submitted my application, even though at the time Kwara wasn't actively recruiting. I've been with Kwara for 5 years now. The culture here aligns with my preference for change, and my role in Sales allows me to work with a diverse set of customers, particularly Saccos. This role involves constant iteration to deliver value, contribute to revenue growth, and adapt strategies to capture the market, which keeps me engaged in Kwara's mission.
David: You've held multiple roles in Kwara, could you run me through that journey and what the change in all those roles felt like?
Salome: My journey at Kwara started as an Operations Associate, where I handled administrative tasks and contributed to key integrations with partners. In my second year, I transitioned into Sales, building on my experience in call, telemarketing, and telesales. I initially served as a Sales Associate, pitching our product to potential customers. After a year, I progressed to a Sales Account Executive, gaining a deeper understanding of our product and market needs. By year four, I had the opportunity to lead the Sales team, ensuring clarity in our goals and expectations. Each role came with its unique expectations, and I've embraced continuous growth and learning at Kwara, both for myself and my team.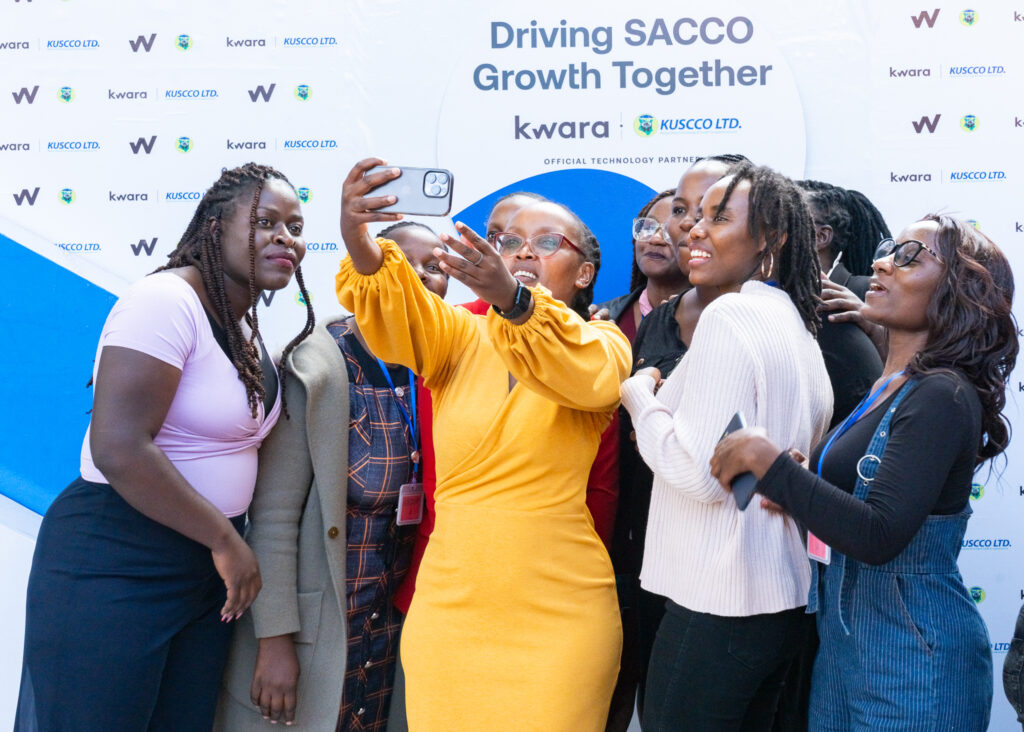 David: What would you say is the most exciting thing for you at Kwara?
Salome: The most exciting aspect for me at Kwara is the work and the people, every day I get to work with the most interesting people, the smartest, and with the most interesting thought processes. Every day I get to do meaningful work in an area that has impacted me personally. I get to see people who are committed to a mission of making people financially healthy and every day I am challenged to be my best and do my best work. That is a reason to wake up and that is a reason to look forward to the future.
David: What is the Sacco story that you're most proud of as a result of your Sales efforts?
Salome: One story I'm proud of is Karura Community Sacco. They took a risk by trusting us after being frustrated by their previous vendor. We built trust, and they've not only grown significantly but also become champions for Kwara, willing to share their success story. I'm also proud of Kenya Bankers Sacco, which has rapidly expanded from two branches and achieved significant growth in membership and revenue with Kwara's technology. Budding Saccos making triple membership growth or doubling revenue after using Kwara is truly significant.
David: What is the moment you'll never forget that for you defines what it means to work at Kwara?
Salome: The 2022 Kwara offsite was one memorable moment, where we had teams from across the world assemble in Kenya. When we worked in groups, with people we don't engage with daily, it was an opportunity to learn from other team members in person. The offsite was an opportunity to collectively interact with team members whom I had interacted with on separate fronts. Coming together was an unforgettable experience for the team spirit and a cultural experience.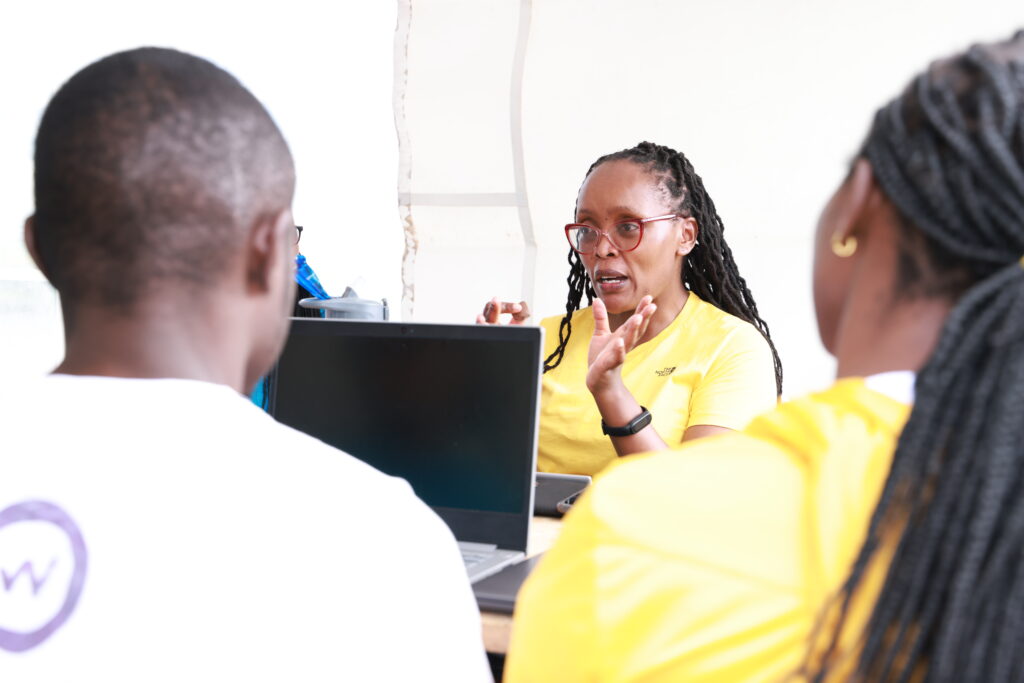 David: What do the next years in Kwara for Salome look like?
Salome: In the near term, my primary focus is achieving the revenue milestones we've set. I want to work closely with the team to reach those goals. A title change, like heading the entire sales function and directing the strategy, falls under my purview. Achieving enterprise revenue targets is my primary focus, and once we cross that milestone, I'll consider my career progression formally.
End of the interview
Conclusion
Salome's journey at Kwara showcases Kwara's commitment to providing a dynamic work environment where individuals like her can thrive. Her dedication, combined with the ever-evolving nature of the fintech industry, has led to tremendous growth and exciting prospects. As we look to the future, we can't help but anticipate what new heights Salome and her team will achieve. Her journey is a testament to the culture of constant growth and the vibrant community at Kwara, where diversity, hard work, and an unwavering pursuit of excellence define the path to success.