Welcome back to our series on the Kwara-KUSCCO Partnership Summit, where we continue to explore the game-changing potential of this collaboration. This article delves into the innovative strategies and solutions that emerged during the summit, showcasing how this partnership is poised to reshape the SACCO landscape.
The summit served as a dynamic platform to showcase the transformational power of technology in the world of SACCOs. SACCOs are undergoing a profound shift, transitioning from traditional brick-and-mortar institutions to tech-savvy financial service providers. Kwara's advanced technology, already in use by the Nairobi team, took center stage. Its seamless monitoring and sales tracking capabilities left a strong impression on attendees, highlighting the tangible benefits of this partnership.
Innovation extends beyond technology; it encompasses processes and mindset. SACCOs must adopt a proactive approach, executing strategies with enthusiasm and resilience.
The summit underscored that innovation is not solely about adopting new technologies; it's about evolving processes and cultivating a forward-thinking mindset. SACCOs were encouraged to embrace change and execute their strategies with vigor. The resounding message was clear: in an ever-evolving financial landscape, SACCOs must adapt to not just survive but thrive.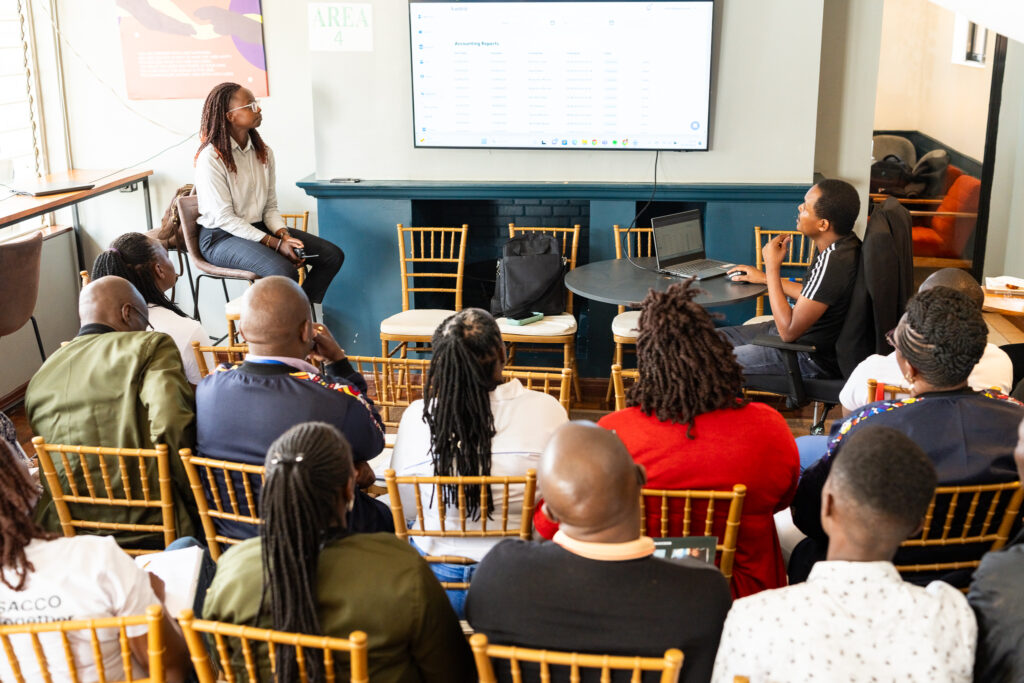 Education remained a cornerstone of the summit's discussions. The training was acknowledged as a valuable investment in SACCO growth, and participants were strongly urged to make the most of it. Questions were not just welcomed; they were celebrated, ensuring that the implementation of new strategies and technologies would be seamless. This commitment to continuous learning and development lies at the heart of the summit's vision for empowering SACCOs.
The Kwara-KUSCCO Partnership Summit marked a pivotal moment in the trajectory of SACCOs. It signified a resounding shift towards a more inclusive, technology-driven, and innovative future. SACCOs are no longer confined by geographical boundaries; they can now expand their reach and impact, fueled by the transformative potential of Kwara's technology.
In our next article, we will delve into the specific initiatives and goals that have arisen as a result of this powerful partnership. Stay tuned for an in-depth look at the actionable outcomes of the Kwara-KUSCCO Partnership Summit, as we continue to illuminate the path toward a brighter future for SACCOs.