Welcome back to our series on the Kwara-KUSCCO Partnership Summit. In our previous articles, we explored the summit's motivations, the power of collaboration, and the innovative strategies discussed. Now, let's delve into the concrete initiatives and goals that have been set in motion as a result of this transformative partnership.
To truly appreciate the significance of this partnership, we must revisit its origin. Kwara's decision to join forces with KUSCCO, the umbrella body for SACCOs in Kenya, has sent ripples of transformation throughout the SACCO industry. With over 4,000 SACCOs under its purview, KUSCCO's reach is substantial, and this partnership aims to leverage that reach to drive positive change.
At its core, this partnership seeks to propel the growth of SACCOs through deposit mobilization and digital member acquisition. It recognizes the challenges that SACCOs face in the current landscape, including the costly process of digitization, security concerns, and the need to bridge the digital divide between SACCOs and their increasingly tech-savvy, youthful membership.
Mary, CEO of Mumias Progressive SACCO, revealed the transformative change her SACCO experienced after choosing Kwara. "The Kwara system calculates everything for us. With Kwara, we can now generate our end-of-month reports effortlessly," Mary said. "Also, our members no longer have to attend monthly meetings to make their payments, thanks to Kwara's mobile channels that enable members to manage their accounts from anywhere." She expressed a sense of relief in switching to Kwara. "We then saw a Kwara demo and thought that that was what we needed," she said.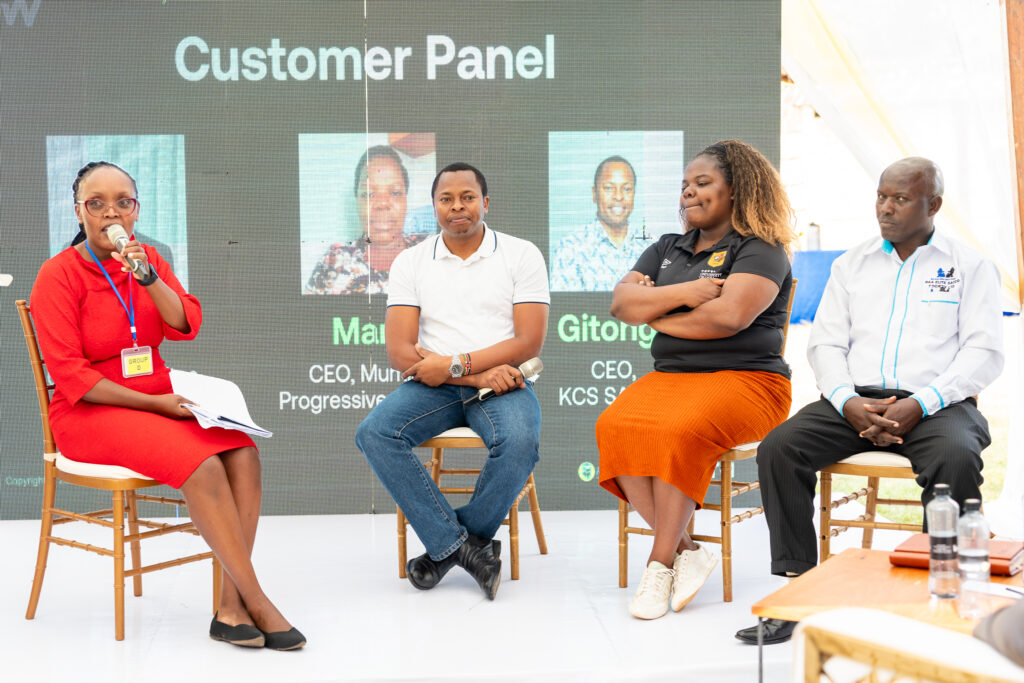 John, CEO of RAA Elites SACCO, emphasized the practicality of the partnership between Kwara and KUSCCO. "We originally didn't switch to Kwara because we didn't want to sever our ties with KUSCCO. But when the partnership materialized, it was a no-brainer. Our youth membership has surged, and we've even received an award for that, a testament to what can be achieved with the right tools like Kwara."
In conclusion, the Kwara-KUSCCO Partnership Summit has set the stage for a transformative journey in the world of SACCOs. With a shared commitment to innovation, digitalization, and the empowerment of SACCOs, this partnership promises to redefine the landscape, making SACCO services more accessible, efficient, and responsive to the needs of members.
As Cynthia Wandia, CEO of Kwara, eloquently put it during the summit, "Our clients have grown their deposits and loan books twice as fast as they did before switching to Kwara. We are now grateful for the opportunity to avail those benefits to SACCOs across the entire country."
The future shines bright for SACCOs in Kenya, driven by the collaborative spirit and forward-thinking initiatives forged at the summit. Stay tuned for more updates on this remarkable journey.